Sports-Line GMC
Sprayjet
Durable Grass Line Marking Paint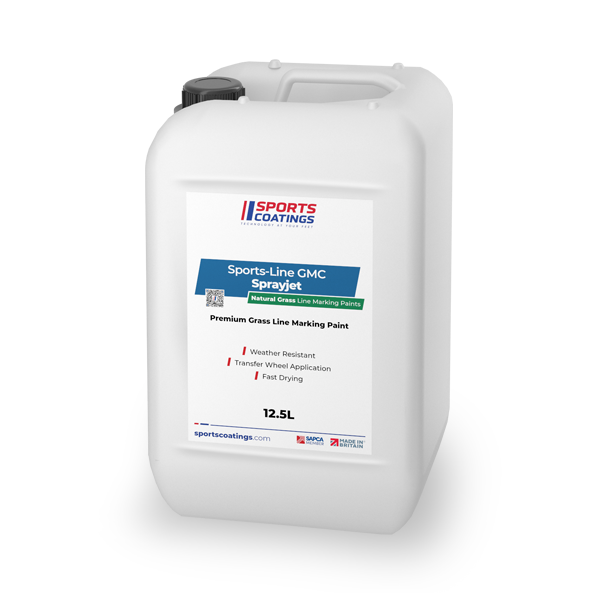 ON DEMAND
Regular price

£0.00

£0.00

with VAT

Sale price

£0.00

£0.00

with VAT

Regular price

£0.00

with VAT
Ready for use for better control of costs
May be used when access to clean water is restricted
Highly pigmented for a bright line
Acrylic resin binder gives better adhesion and a long lasting line
Weather resistant when fully dry
May be used in any suitable spray marking machine.
Details
Downloads
PRODUCT DESCRIPTION
Sports-Line GMC Sprayjet is formulated using acrylic resin technology which provides for optimum adhesion and a highly durable line irrespective of climatic conditions. Sports-Line GMC Sprayjet's pigmentation also ensures a highly visible line throughout its service life.
USES
Sports-Line GMC Sprayjet is a "Ready for Use" water based paint designed for application to natural grass and shale sports surfaces.
PACKAGING
12.5 litre pails.
APPROXIMATE COVERAGE
/