Sports-Line
Acrylic
Economical Acrylic Line Marking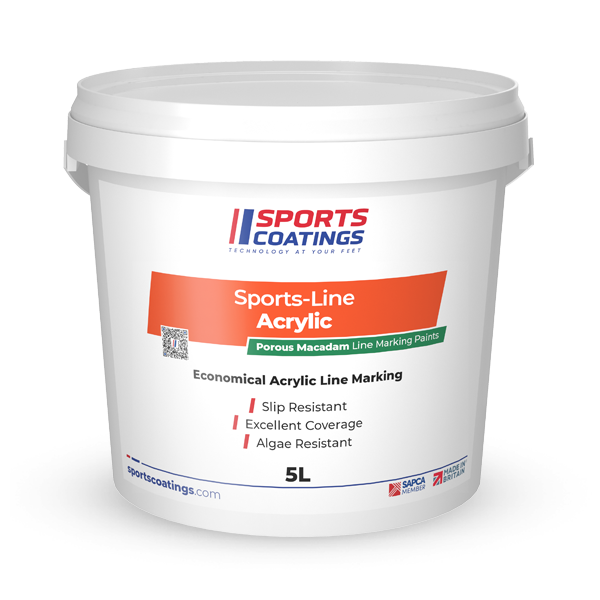 ON DEMAND
Regular price

£37.00

£44.40

with VAT

Sale price

£37.00

£44.40

with VAT

Regular price

£0.00

with VAT
Hard wearing and durable
Slip resistant in both wet and dry conditions
Algae and fungi resistant
High pigment concentration
Details
Downloads
PRODUCT DESCRIPTION
Sports-Line Acrylic is a single pack water based line paint designed for application on porous macadam tennis and netball courts, along with coated tennis and netball courts.
Sports-Line Acrylic is formulated using advanced acrylic resin technology providing an environmentally safe, durable and aesthetic coating. Sports-Line Acrylic is UV stable and has excellent colour retention properties throughout its service life.
USES
Sports-Line Acrylic is used to apply line marking on porous macadam tennis courts and courts coated with Sports-Cote Premium or Sports-Cote Excel.
Sports-Line Acrylic is highly durable and will impart durability and slip resistance to comply with SAPCA'S Code of Practice for the Painting of Porous Macadam Tennis and Netball Courts. For compliance with the respective slip resistance criteria for tennis and netball courts Sports-Line Acrylic is supplied in extra texture and full texture finishes
PACKAGING
5 litre pails.
APPROXIMATE COVERAGE
25-50m per litre.